Wood frame construction is used practically 100% in single family and many multi-family residences. In addition, many smaller commercial structures use wood frame. Poor construction is usually the cause that permits water entry and long term dampness in wood framing. This is especially prevalent at sill plates and lower studs in contact with masonry or concrete, spaces enclosed in masonry or stucco, and balconies with cementitious decks and enclosed framed areas. Any area of wood framing that stays damp for long periods of time, exists in the dark and has optimum temperature conditions can generate damp rot. Damp rot is also called dry rot, although this is an erroneous term. Damp rot is caused by the brown fungus eating the cellulose of the wood.
In my opinion, nearly all frame structures over 10 years in age in Central to East Texas have some damp rot. Sometimes its obvious and sometimes it is hidden by wall or floor coverings. Causes for this include inadequate flashing, inadequate waterproofing, improper masonry wall drainage, and wood embedded in concrete, masonry, or stucco walls. Other causes could be slow or intermittent water leaks from plumbing or drains, such as in walls or floors behind baths and below shower pans, near utility or wash rooms, and roof leaks.
Indicators of damp rot include walls or other load bearing elements which seem to be compressing causing wrinkling or buckling of surface coverings. Any time wood is embedded within masonry or set in sockets in concrete there is an excellent chance that damp rot will prevail.
The answers to such problems, permitting you to build a long lasting, stable wood structure include the following:
Good workmanship in general.
Proper flashing at doors, windows and roof junctures.
Treated wood when exposed to the elements or to concrete.
Proper understanding of the flashing, especially head flashing and side flashing around windows and doors in stucco and masonry walls.
Proper draining and ventilating of cavities in masonry or stucco walls.
Proper drainage and ventilation of under floor areas with wood frame floors.
Proper drains and drip overflow devices for hot water heaters and A.C. air handlers.
Exterior wood posts should be attached to concrete with a steel base assembly which has an air gap between the wood and concrete.
Kirby T. Meyer, P.E.
MLAW Consultants & Engineers
Originally published in MLAW Newletter, August 2003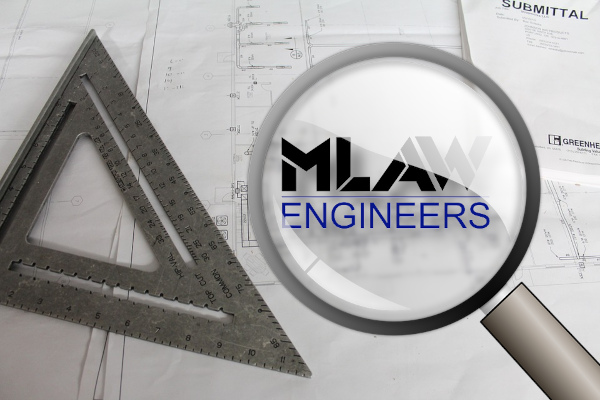 One of the more disagreeable features of construction concrete is its ability to generate cracks. Cracks are of several varieties. Some are very fine, almost invisible to the naked eye, some are large and ominous looking. There are two basic types of cracks; the first type is shrinkage related while the second type is external…
Read More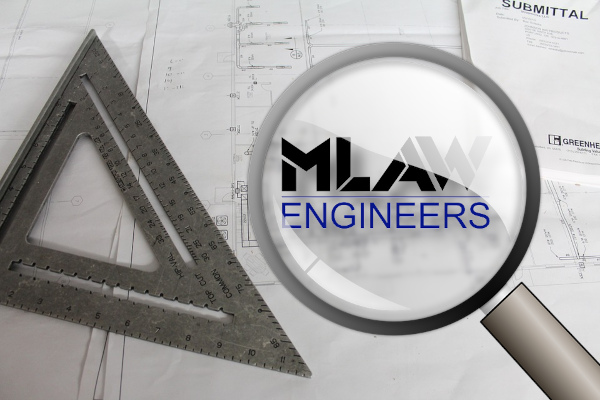 Most single and multi-family residences and significant number of small to mid size commercial structures utilize wood framing for structural support. Terms: Timber Framing – refers to heavy timber 8″ x 8" or larger. Lumber – surface finished (S4S) wood members equal to or smaller than 6″ x 6″ or 2″ x 14″. GLU-LAM –…
Read More